Freiburg is one of the most beautiful and attractive cities in Germany, it is beautifully located at the foot of the Black Forest and it there is no other city in Germany that enjoys more sunny days than Freiburg.
It is small enough to make you feel at home right from the first day and at the same time it's big enough to be lively and international. Tradition and modern life are linked in perfect harmony.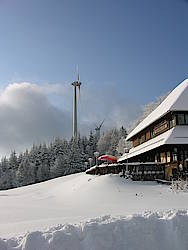 Apart from a mild climate and a wonderful scenery, locals and students alike appreciate its unique flair, its diverse cultural life and take advantage of its proximity to France and Switzerland.
The city Freiburg today is setting itself high aims: it strives to strike a balance between ecology and economy, tries to provide cultural highlights in co-operation with its institutes of higher education and the university.
University of Freiburg - Filmclub